Welcome to my portfolio! As a digital nomad, I've been fortunate to work on a variety of small business marketing projects with awesome clients from all over the world. Here are a few samples of work we built together.
Website refresh/redesign and search engine optimization
At the end of the day, your website is your home. The one place you've got absolute control over. Make sure that it reflects who you are and is aligned with your brand goals.
I've helped businesses in the midst of a rebrand and others that just needed to get more out of their websites. A combination of strategic and tactical recommendations for on-page and off-page SEO to place your business in front of your target audience.
By redesigning, restructuring, and optimizing your website for maximum impact, we'll create a top-notch experience for the people interacting with your brand.
Multi-format content strategy, design, and creation
Think back to some of the best content you've ever seen. Do you remember exactly what it was? Probably not, but you most likely remember sharing it with friends or family, saving it so you could get back to it later, or responding with kudos! Regardless of the medium, effective content gets engagement. This is the content that gets people talking. This is the type of content I aim for.
Small Business Marketing Flyers, Postcards, and Brochures
Regardless of whether you're looking for strategic direction or help with the copywriting or design – I can take you from start to finish with beautiful print collateral.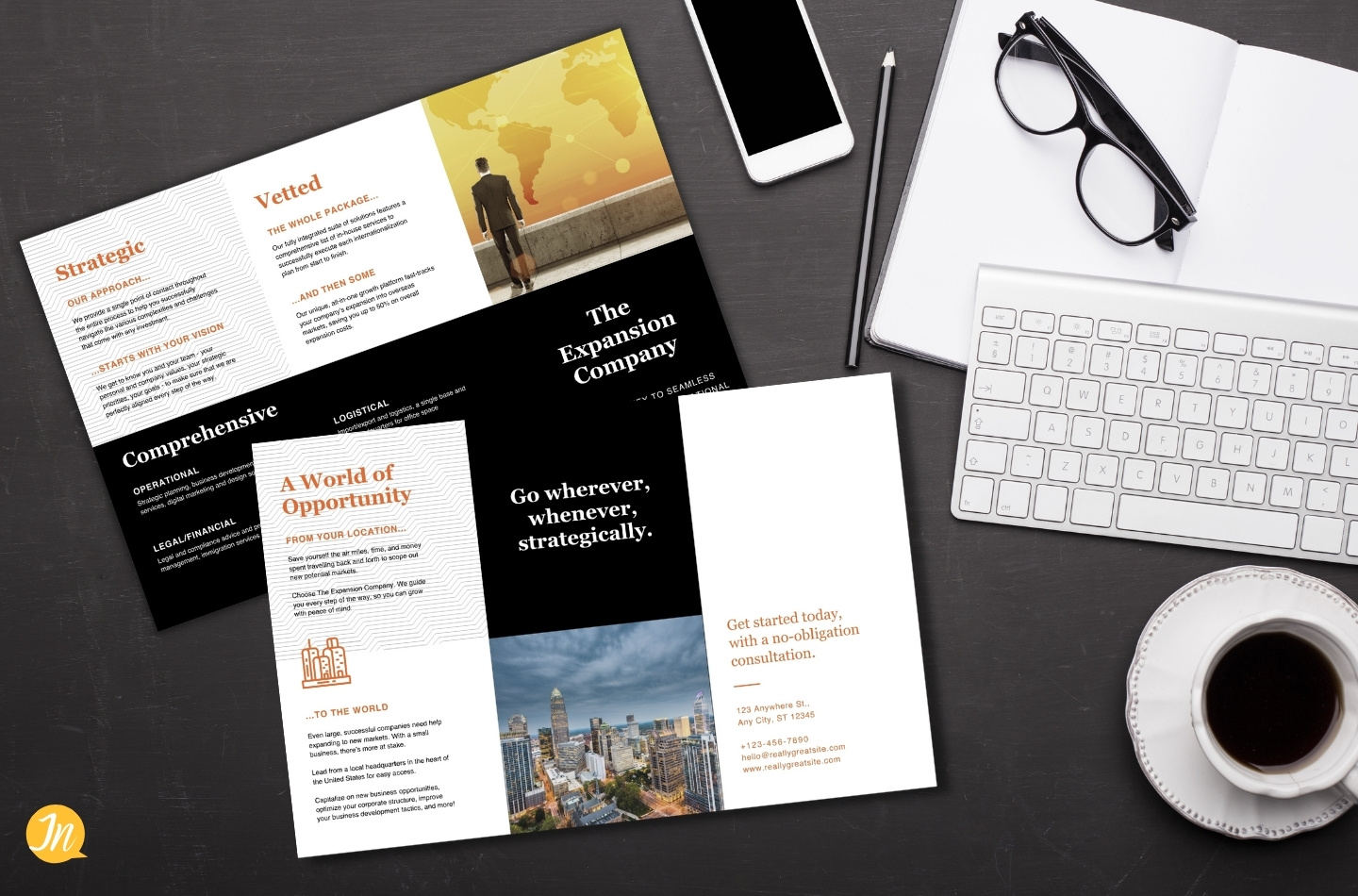 Blog Posts
I'll help you find the right words, regardless of whether your goal is to raise awareness, rally your community, or incite action.
Social media management
Social media is dynamic. As a brand, not being on social platforms isn't an option but it can be hard to focus your social efforts and track their impact.
My process starts by establishing a social media marketing strategy that includes a competitive analysis and environmental scan. Next, I tackle the content plan and publishing schedule. And finally, we move on to the creation of branded assets and engaging social media content.
By aligning social metrics to key objectives like brand awareness, audience growth, lead generation, web traffic, and community engagement, we can stay on track with measurable results.
This is just the tip of the iceberg. To get a full view of my experience, check out my resume.
Thinking of exploring digital marketing tools to supercharge your business? Let's talk about it.
This button will take you to the contact page, where you can drop me a note using a short form.
Don't worry, I won't use your contact information in any other way than to respond to your inquiry.